Buzz |
Success Stories
---
We think we've built a pretty amazing program, but don't take our word for it! Families and teachers all over the world are using Homer everyday. Read what some of our members are saying below.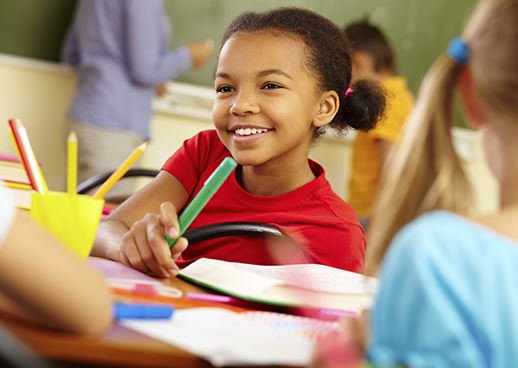 Research shows 15 minutes a day on Homer increases reading scores!
Based on Harvard, Stanford and NYU research, the award-winning Homer Method is proven to increase early reading scores in young children. A recent study conducted by the former U.S. Assistant Secretary of Education found that students who used Homer for just 15 minutes a day for a period of 6 weeks increased their reading scores by 74%.
Want to share your experience? Email us at feedback@homerapp.com—we always love hearing from you.
Homer has been one of these irreplaceable tools. It has made my child's learning experience much less intimidating, and much more engaging.

Carla,
We absolutely love Homer! I have two kids, ages 6 and 4, and they both love Homer! My oldest enjoys learning about the Incas, US Presidents, the wonders of the world, etc, while my youngest loves the learn to read program. She was actually able to read us and her pre-k teachers short books starting

Stephanie E.,
Ghianna, my eldest, now 5 years old, learned to read and learned English using Homer.

Joanna,
This past week, my oldest son, Westin (6), did something that made me so proud! He was crowned 'Sight Word King' of his 1st grade summer enrichment program. Thanks Homer.

Sheena P.,
Now my kids seriously love [Homer]. Homer made them think and every time they're done with a lesson or story I am left to answer a million questions. It means they are thinking and wondering and questioning, which is amazing at their age and ANY age. [Homer] doesn't just read to your kids, it basically teaches your child the best way to read!

Susan,
Either the girls begin their day with Learn with Homer, or choose to play right before bed. This Learn-to-Read Program has so much to offer children. I was a proud mama and teacher, and loved seeing my husband high five and bear hug the girls, as he saw first hand how much they have learned with school and with this amazing Learn-to-Read Program.

Savannah,
My son has been having a blast on the Homer Learn to Read Program. We sit together and practice his reading a little each day as well as explore some of the other fun topics. One thing I really loved about [Homer] was that it created some outside discovery and learning ... We never would have learned about them otherwise.

Karyn,
I gave Homer as a birthday gift to my granddaughter and she loves it! I love hearing about the new things she's learning in Homer and I feel comfort in knowing I'm giving her the best learning program out there. It's also a great way for us to communicate through Pigeon Post!

Mark,
I loved hanging out with my four year old and learning to read right along with him. Each part of Homer has a specific purpose and the activities reinforce the lessons with real world context. Everything on the screen was super interactive, and it was fun to see the cause and effect as he chose the correct answer.

Pattie,
Our kids love learning with Homer. And honestly, I do, too… I'm still floored when I find Brett has suddenly learned a new word or how quickly he implements the sounds and methods he's learning from Homer into the world around him.

Dani,
One of my biggest fears when taking on homeschooling my children was teaching them to read. We are really enjoying the program so far. [My daughter] giggles her way through the lessons. I've tried a few other electronic reading programs with the girls and truthfully … we'll stick with Learn with Homer.

Melissa,
When I heard about Learn with Homer I jumped at the opportunity to try it out with my daughter. She was having so much fun that she didn't even realize that we were doing a Learn-to-Read activity. It is more than just practice drills like most of the reading apps out there. It doesn't assume that she already knows certain things.

Michelle,
I have loved having this wonderful resource right at my fingertips! The content is rich and correlates with what the students are learning in their classrooms. I have had several teachers ask me about how they can use it in their classrooms! Everyone is so impressed, including the kids!

Amanda H.,
As much as I enjoy reading with [my first grader] every night, I love seeing develop her reading skills on her own with the Homer Learn-to-Read Program. Homer actually teaches how to read focusing on letter sounds and science about how children actually learn.

Kate,
Homer is the most perfect learn-to-read program for my family! I am so grateful for Homer, especially when I see how much my son has improved. This program is worth every penny - I'm so happy to have a means of helping my child learn!

Sydney,
Homer is the most perfect Learn-to-Read Program for my grandson. He gets the biggest smile on his face when I pull out Homer and it's 'Reading Time' with Grandma. Thank you Homer for allowing me to help my grandson grow up!

Sherri,
Learn with Homer has been a dream to use in my classroom. It fully supports my basal curriculum, but more than that, the program has even exceeded what basal offers. Homer is reliable and more engaging.

Kelli N.,
Learning with Homer is a powerful literacy tool! It definitely stands out from other early childhood apps because of it's comprehensive content and engaging platform.

Monica B.,
My husband and I are both teachers; we are very critical of education apps. Usually we are disappointed with our purchases. We love Learn with Homer! What I love best is that my oldest son (age 6) enjoys discussing with me all that he has learned through the app. I love how interactive, creative, intelligent, and fun it is.

Ruth & Isai S.,
As a former preschool teacher and current mom to a four-year-old, I love your app so much and am consistently impressed with the teaching methods and variety of content in Learn with Homer. The reading lessons have pushed my daughter beyond what I dreamed at her age, while maintaining a sense of fun and imagination, which is so important for young learners. She is fully engaged whether learning about vowels, animals at the zoo, or the human body. I love watching all the pieces come together in her little mind.

Catherine R.,
As a professor of education and the mother of a 3 ½ year old daughter, I can say on two fronts that Learn with Homer is priceless in the development of early literacy. The team at Homer knows its pedagogy.

Laura Q.,
On behalf of the whole L.L.I team at Beginning with Children Charter School, we want to say that the Learn with Homer app is absolutely amazing. We especially like the fact that children can record themselves sounding out the words. We also love that Learn with Homer teaches beginning, middle, and end sounds, so that the little people can see and hear how a letter and its sound can be used in different places of a word. We are very impressed.

Yvette W. and the Leveled Literacy Intervention Team,
My students use Homer 10 minutes every day and are advancing faster than their peers.

Teresa M.,
Learn with Homer is the perfect resource for pre-school students and pre-readers. It models proper sounds, introduces phonemic awareness and phonics, and help get evdry child kindergarten ready.

Kelli S.,